Preserving our History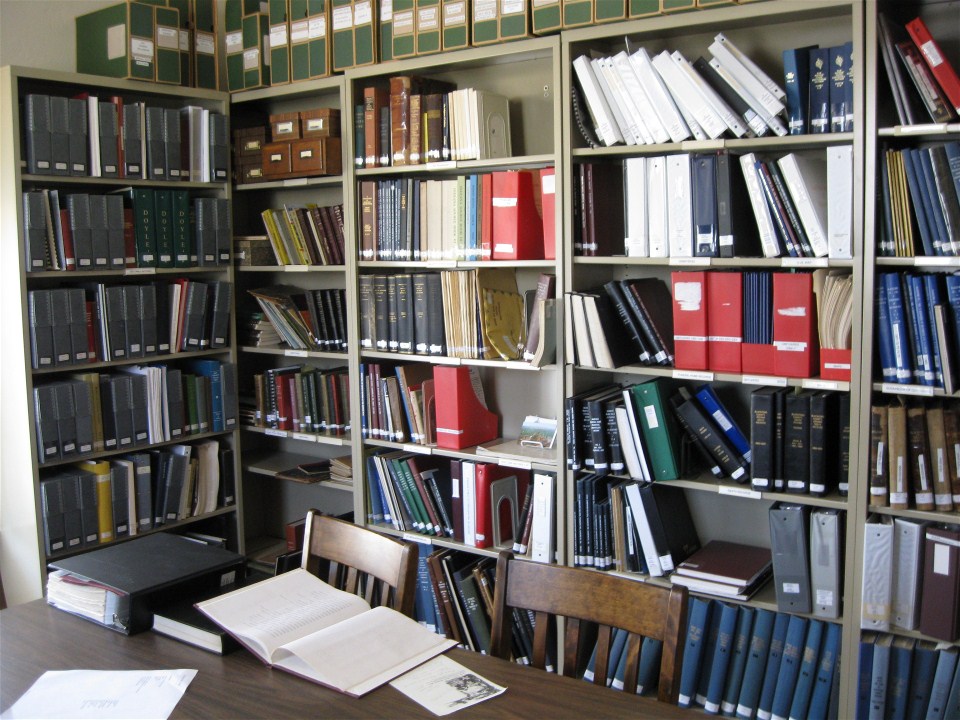 The Cecil Beeson Genealogy Library is located on the first floor of our building and contains many items of interest to historians and genealogists. See below for a short list of items in the library.
Museum items are on the first and second floors. We have historical, interesting and odd items for you to explore. Below is a small sample of our displays. Click any thumbnail image to see a larger version. Right-click and choose Save Picture As to download a copy.
---
Bulletin Board
Check back often for current information on:
Messages and meeting notice
How to Contact Us
Books and Other Items For Sale
---
Short list of items in the Library
11/28/2012 - NEW ITEMS HAVE BEEN ADDED TO THE LIST OF RESEARCH MATERIAL:
The Great Murder Trial, Blackford and Wells Counties, Indiana, 1883 to 1884; Twibell Cemetery and Lives of Its Pioneers; Historic Woodlawn Cemetery; Excerpts of Vital Statistics, compled by Judy VanCamp, from The Pennville Booster, Jay County, Indiana. Click here for a list of research material in our library. This list will be updated as more items become available.
Church Files These files may contain church directories, photos, bulletins, etc.
Individual Family Names. An index of these files has just been completed and a pdf file is available. This individual material is filed alphabetically in the vertical file cabinet. These files might contain newspaper clippings, pictures, brochures, letters, family bible pages, etc..
Directories This is a list of city directories and telephone books in our library
Family Genealogies. This material has been donated to the Library and an updated list is now available as a pdf file. Click on Family Genealogies to view. These Family Files are shelved alphabetically in our library.
High School Year Books, H.C/Blackford County 1917-2009 except 1987. A few year books for Roll and Montpelier,
Newspaper Collection, dating from 1905 to 1961 - 37 Books from News Times; 36 Books from Times Gazette; 8 Books from News; 22 Books from Evening News - Not complete for all years.
Picture collection sorted by category and filed
Book - History of Jay and Blackford Counties, 1887
Book - Biographical Memoirs of Blackford County, 1900, B. G. Shinn
Book - Blackford and Grant Counties, Indiana, 1914, B.G. Shinn
Book - History of Blackford County, 1986
Book - Indiana Civil War Veterans, Blackford County, 1861-1865 2nd edition
Back to Top
---
Blackford County Historical Society
321 North High Street
PO Box 264
Hartford City, IN 47348
Sinuard Castelo (765)348-3103, email sinuardcastelo3@gmail.com
---
Last Update September 16, 2020
Find errors e-mail Webmaster
This site courtesy M.L.Marshall. Created in Notepad++ and Dreamweaver CS6